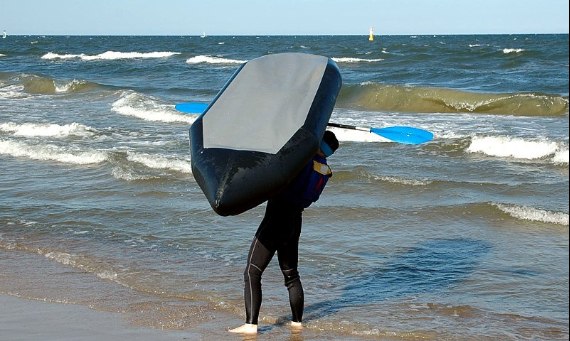 What to do in the autumn?
The answer is simple - paddle the packraft ! Today, when we have many technical facilities for swimming in conditions once considered extreme is possible and safe. For your own convenience, for autumn packrafting I recommend warm neoprene foam and shoes made with a similar technique. The shoes are rather canoeing, with a hard sole - they are more comfortable to walk on and protect feet from injury. The best solution is a dry suit with a sealing cuffs on the limbs and neck, made of breathable and at the same time tight fabric. It is also the most expensive element of autumn and winter clothing.
Being properly prepared we can extend the season by a few months, some of the packrafters swim in winter and enjoy it a lot. Especially the Scandinavian packrafting lovers do not do much with negative temperatures and manifest it in social media by publishing photos of their icy faces and equipment.
Yapok materials can withstand temperatures up to - 20 degrees Celsius, so you can also paddle in winter.